Sustainability

Our sustainable promise
At Marco Manzini (MMZ), we have structured our environmental, social and governance (ESG) policy in 2019 with two strategic pillars: Buy Smarter and Waste Less.

On this page, we introduce our strategic pillars and themes. Want to know more about the status, goals and next steps per theme? Here you can read the ESG report on 2021 of EK Fashion of which MMZ is part.
Buy Smarter
Through partnerships, we aim at creating better products with a less negative impact on the environment and that contribute better to human well-being.
We focus on four themes:

* Transparency in the chain.
* More sustainable materials in the collections.
* Improving working conditions for the factory workers who produce our collections.
* Respecting the environment by reducing water, energy and chemicals.
Transparency in the chain
To make MMZ more sustainable, you must first have insight into where the products are made. If you know where your products are made, you can identify the possible risks in your supply chain and you know the improvements that you as a company can make. That is why MMZ aims at getting to the bottom of all the links in the chain.
More sustainable materials in the private label collections
MMZ aims for increasing the amount of more sustainable materials every year. The choice of materials namely largely determines the impact on people and the environment. To determine which materials we consider more sustainable, we use the Modint Fiber Matrix. An important part of this goal is to purchase more sustainable cotton, at which we focus on GOTS-certified organic cotton and Better Cotton (BCI).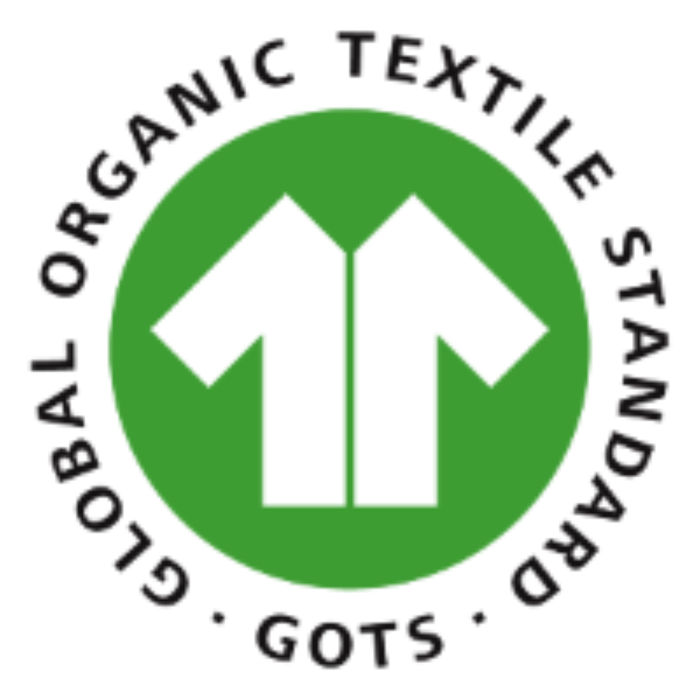 GOTS-certified cotton
The GOTS quality label shows that an article contains at least 70% organic cotton. If the label is present on the end product, it shows that all tiers in the supply chain that contributed to the production of the article complies with their established social and ecological conditions. This makes GOTS one of the leading and most comprehensive quality labels.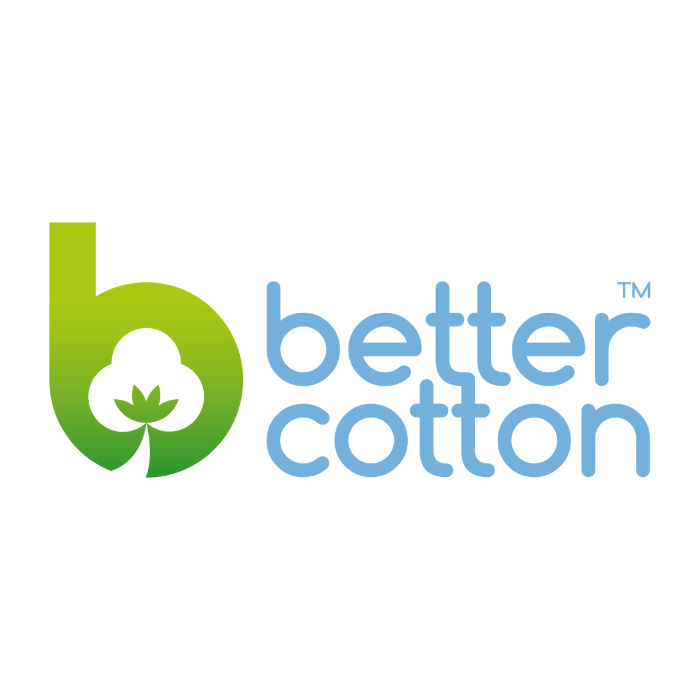 Better Cotton
Better Cotton is a non-profit organisation that aims to help cotton-producing communities prosper and grow while protecting and restoring the environment. Through Better Cotton and its partners, farmers receive trainingin water efficiency, care for the health of the soil and natural environment, reduction of the use of the most harmful chemicals and application of the principles of decent work. Farmers who apply this system are licensed to sell Better Cotton. Better Cotton is derived from a mass balance system and is not physically traceable to finished products. See bettercotton.org/ massbalance for details.
Improving working conditions for the factory workers who make our collections

MMZ strives to ensure that all people who work on our products have a good workplace. The following topics are relevant to ensure such good workplaces: no child labour, no forced labour, no sexual harassment, no violence, no discrimination, no bribery, no corruption and the presence of a living wage and a safe and healthy workplace, reasonable working hours, freedom of association and a complaints mechanism.

These criteria are, amongst other things, included in our Responsible Business Conduct. The RBC is a code of conduct that clearly describes the standards and values for the partners in the production chain.

In addition, MMZ is a member of Amfori BSCI. Through Amfori, we conduct social audits in the factories where we produce our clothing with the aim of improving working conditions.
Respecting the environment by reducing water, energy and chemicals
The climate on earth is changing due to the excessive emission of greenhouse gases, use of water and chemicals. MMZ has taken the first steps in reducing chemicals by drawing up a Restricted Substances List (RSL) in 2019. An RSL is a list of chemicals that we do not want to find in clothing. At the beginning of 2023, MMZ shall analyse samples on the risk of the presence of harmful chemicals.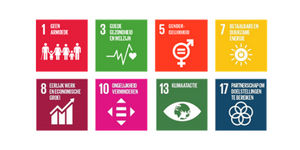 With these activities, we contribute to the following SDG's:



Waste Less
MMZ is committed to reducing our footprint by producing less waste through co-creation and data exchange, stimulating recycling and extending the life span of products. We focus on three themes:

* Produce on demand.
* Circular entrepreneurship.
* Efficiency in transport and packaging.
Produce on demand

In the future, MMZ wants to use our developments in the field of data management to better predict the demand for certain products. This will enable an even better match between supply and demand, which will prevent overproduction. For now, we mainly focus on the reduction of the amount of samples.

To reduce the number of samples, MMZ, in cooperation with students from TMO, are investigating how we could start working with 3D samples. The technique for 3D sampling is already a fact of life in fashion, but it is only applied on a small scale.
Circular business

We investigate the possibilities to include Dutch textile waste in our MMZ-collections. One of the first steps to increase the percentage of recycled materials in the collections is that EK Fashion, of which MMZ is part, is certified for the Global Recycled Standard since January 2022.
Efficiency in transport and packaging
The collections of MMZ are mainly produced in Asia. This means that a long way has to be travelled to transport the items to the Netherlands. In addition, also transport takes place to points of sale. To protect the products during transport, plastic bags (polybags) and boxes are put around the products. MMZ is committed to reducing the negative impact of these processes.

MMZ executed a test in 2021 on alternatives for plastic materials as packaging materials. In this first test, paper bags were used instead of polybags and it was a great success. The goal is to increase the amount of paper bags used.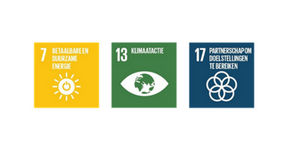 With these activities, we contribute to the following SDG's: